Theres no doubt the 2021 Six day Race Calendar has been hit hard by covid and the issues it has raised. Earlier in the year we saw the cancellation of Athens, the Sri Chinmoy 6 & 10 Day races in New York, Privas in France, the Kauhajoki Ultra Running Festival in Finland, the debut of Les 6 Jours du Grand Est in France and more recently the Icarus Florida Ultrarunning Festival in the US.
However, its not all doom and gloom. 6 days at the Fair in New Jersy got their Festival in the bag with 48 runners in the 6 day, first of whom was Budjargal Byambaa with 477 miles followed in second place by Jessica Mullen with 434 miles.
The Douglas 6 day in AZ took place though with a very limited field from what I could gather and I haven't seen all the results yet. The Sri Chinmoy Marathon Team in Sofia, Bulgaria put a 6 day together at very short notice with just 8 runners which was won by Andrea Marcato (ITA) with 731,76 km (454,70 miles).
The Italian Ultra Marathon Festival (IUMF) in Policoro started on the 14th of March and was won by Matteo Nocera with 625.366 km. The event, organised by RD Pasquale Brandi also included 1000 mile and 1000 km events and there is a Summer Edition planned for September 26th.
Currently 6 days At The Dome is underway in Milwaukee in the US and Eric Wright is staging another Running Festival Wychwood Multiday Circuit Run starting July 9th.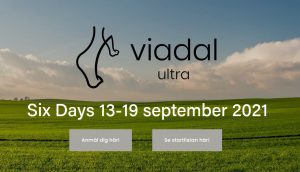 September looks like a busy month as there are three other 6 day races scheduled for the month with the first being EMU in Hungary on September 2nd followed by the inaugural edition of Viadal Ultra Six Days in Sweden on the the 13th.
There's no 6 day but the Athens International Ultramarathon Festival returns on September 17th with a 48 and a 24 hour at the events original location in Loutraki.
Also starting on the 26th is the Adelaide 6 day in Australia, the last edition sadly, which also includes 72 and 48 hour options.
Across The years has a 6 day and a 10 day planned as well as the 72/48/24 hour options and the Winter Edition of the IUMF starts at the beginning of March 2022.
So things are improving and we all hope that we continue on that trajectory.